Tamil Nadu, a millennial culture
The state of Tamil Nadu is a place apart, proud of its two-thousand-year culture. Classical Tamil is one of the world's oldest languages, dating back 2500 years.
The state's capital Chennai (formerly Madras) is a major cultural centre, especially for Carnatic music and the Bharata Natyam classical dance. The peak event for these arts is the Maargazhi Music and Dance festival, where the most eminent performers can be seen and heard.
Religious fervour is strong in Tamil Nadu, as witnessed in its countless temples, which include such gems of Dravidian architecture as Madurai, Kanchipuram, Rameshwaram and Sri Rangam.
Lush countryside is not lacking in Tamil Nadu either. The western ghats mountains to the west of the state offer unspoilt nature, which attracts hikers and travellers looking for a quiet stay in the cool of the thick forests and tea plantations.
Inspirations in Tamil Nadu
Here is a selection of tours in Tamil Nadu to inspire you, but we can of course design any trip in this thousand-year old state. Contact us to create the trip of your dreams!
Trip combining the visit of Chennai, Kanchipuram and Mahabalipuram with Indian classical music concerts at Chennai's 'December festival'; for aficionados of culture & heritage.
Journey to the heart of the Western Ghats mountains from Trivandrum (Kerala) to Coimbatore via Courtallam, Madurai, Kodaikanal and Ooty. A smooth journey, punctuated by Ayurvedic treatments.
20-day grand tour starting from Chennai (Tamil Nadu) and ending to Kochi (Kerala) by the coastal road. A fascinating journey to meet thousand-year-old cultures through grandiose temples and lush landscapes.
Tell us about the trip of your dreams
Other destinations to discover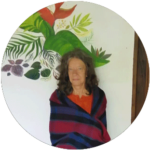 Merveilles du Karnataka
"Lors de notre voyage au Karnataka j'ai découvert des lieux et temples vraiment fabuleux. Les homestays était tous différents avec à chaque fois un accueil chaleureux dans des endroits très calmes pour un repos bien mérité. Notre chauffeur, Raj était toujours à l'écoute pour nos demandes et disponible. Ce voyage avec Mathini Travel nous a permis de découvrir plein de beaux endroits à l'écart des zones trop touristiques."

JOURNEY TO THE ROCK-CUT TEMPLES
"We are back home after exciting time in India. I am grateful to Mathini Travel for expert tour arrangements which commenced on October 7, 2019. We did Maharastra and Vrindavan and Mathura. We didn't have much idea about where and how to do the tour. Mathini took the interest to organize the tours with minor details. For example arranged the days of tour accommodating closing days of Ellora and Ajanta Caves. We wouldn't have done such pleasant tour without her. She was very flexible about payments. Our flight which we booked at the end of the tour was postponed by a day, but she made sure the Airport transport was rearranged for our convenience. My past tour of Rajasthan with her prompted me to get her help again. I have no doubt that she has great first hand knowledge and expertise of touring India. I look forward to next trip with her! Wishing her Best in her Tour services."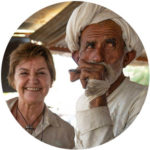 ETHNIC TRIP IN GUJARAT
"Traveling with Mathini is meeting a culture still preserved and share moments of emotion and laughter in this welcoming and always surprising India"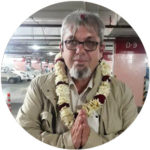 JOURNEY TO LORD KRISHNA'S LAND
"A top-level organisation! Mathini listened to my expectations and created me a complete itinerary to fully enjoy this wonderful country and we were in constant contact to readjust the programme. I highly recommend Mathini Travel that will totally be listening to you."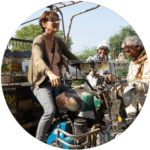 MEETING THE PEOPLE OF GUJARAT
"Mathini guided us during our trip in Gujarat and thanks to her knowledge, her dynamism, her listening, we were able to discover a more intimate India, thank you for everything."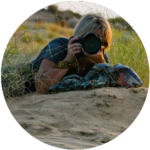 MEETING THE PEOPLE OF THAR DESERT
Mathini understood our needs as photographers and prepared a tailor-made tour that filled all our expectations and with a very reasonable budget! We visited the desert of Thar, off-the-beaten track and discover authentic villages with people of extraordinary kindness. From an organizational point of view, everything went perfectly, no false notes! We will never forget this trip, thank you again, Mathini, we will come back for sure and we are already recommending your agency to our friends.